I had a hard time choosing books for this prompt because I wanted to avoid mentioning books that I already have brought up frequently. Since I started doing reading challenges, I've become pretty good at predicting which books I'm going to enjoy and I intentionally try to only pick books that I'm very excited about. There are always inevitably a few prompts where I'm forced to just pick something, whether I'm excited for it or not, either because the prompt itself just doesn't interest me at all or because there are very few options for it in general. I decided that "hate" was definitely too strong a word for me for this prompt, so I decided to loosen it up a bit to mention some books that I was expecting not to interest me very much, but surprisingly became favourites. In most cases, these were books that had some major element that usually puts me off or just doesn't attract my interest, so it was great to see how much I enjoyed them!
Top 5 Wednesday is a meme created by Gingerreadslainey on Youtube, and is now hosted by Sam at ThoughtsOnTomes. The official GoodReads group with the weekly topics can be found here.
1) The Seven Husbands of Evelyn Hugo by Taylor Jenkins Reid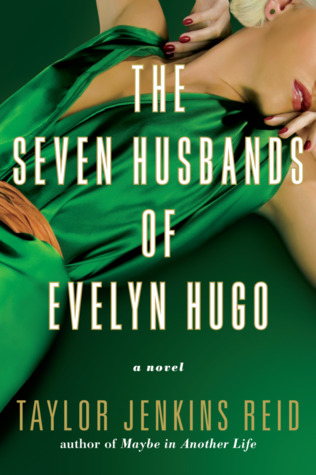 I wouldn't say I expected to hate this one, but I had virtually no interest in reading it at all. It wasn't it until it really started to blow up online that I felt like I had no choice but to give it a chance, and I'm so glad that I did! The main reason I wasn't interested in this one initially is because Evelyn is an Old Hollywood star, and I'm generally not interested at all in books that have anything to do with celebrities of any kind. In fact, seeing any mention of celebrities of any kind (including teenage royalty/the president's kid) often puts me off picking up the book to begin with. It's a bias that I am slowly getting over because I've found a few books that I really enjoyed using these kinds of characters, but this one is definitely a favourite. For anyone who doesn't know, this book is about a woman named Monique who is hired to write the memoir of Evelyn Hugo, a reclusive Marilyn Monroe-like icon who specifically chose Monique to write the story of her life, and all about her many marriages. This book drew me in right from the first few pages, and I'm so glad I decided to pick it up since it was by far one of the best books that I read in 2018.
2) Beartown by Fredrik Backman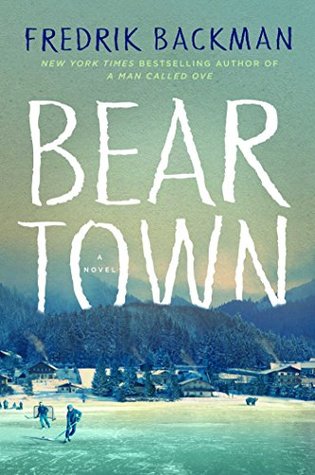 The only reason I picked this book up at all was because I had a challenge prompt that required a book involving sports, which is another topic that I generally avoid. I've never been interested in sports and definitely am not interested in reading about them, but I was surprised by how much I ended up enjoying this one. It was the first Fredrik Backman book that I read, and I'm very interested in trying more. It is about a hockey town in Sweden which is also the site of a horrible crime involving one of the star players and a female classmate. I was a bit surprised how vague most synopses and reviews have been about the plot since I found it quite obvious what the main issue would be before I ever picked up the book, but since it could be considered a spoiler, I will avoid going into any further detail. I thought this book was brilliantly written and I was very surprised by how much I enjoyed it, especially considering the heavy focus on hockey. To be fair, the parts that were mostly about hockey were least interesting for me, but this was such a strong, character-driven story that I ended up absolutely loving it.
3) Homegoing by Yaa Gyasi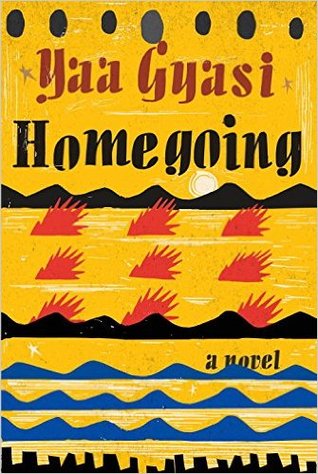 My reason for expecting to hate this one may be a bit weird. I borrowed this book as well as Colson Whitehead's The Underground Railroad from the library at the same time since both were chosen as Book of the Month picks for my Goodreads groups. I read The Underground Railroad first and really struggled to get through it, and this book somehow became inextricably linked in my mind to that one. I assumed that because I hadn't enjoyed The Underground Railroad, my impressions of this one would be very similar and I would hate it too. Luckily for me, that was not the case at all and this one actually ended up becoming one of my favourites of the year. This book follows two half-sisters and their descendants over the span of generations. One branch of the family stays in Africa, while the other moves to the US. Each chapter is told from the perspective of one character, giving a small window into their lives and experiences. There were some chapters that I enjoyed more than others, but overall I was thoroughly impressed by this book and how ambitious of a project it was to craft so many characters, each with their own distinct voice and personality. I'm so glad that I didn't abandon this book because of assumptions I'd made about it.
4) The Lunar Chronicles series by Marissa Meyer and the A Court of Thorns and Roses series by Sarah J. Maas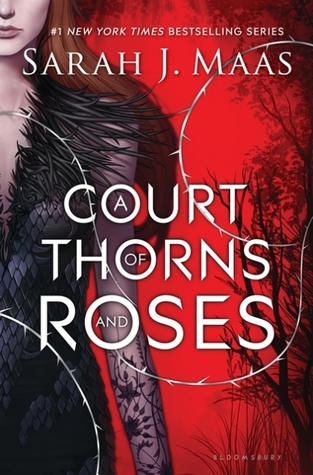 These are both series that I actively avoided for such a long time before I ultimately decided to just give them a chance. I heard about both of them for such a long time on Goodreads and Youtube, to the point where I was getting really sick of hearing about them and honestly, I was probably avoiding them on principle by that point. I finally broke down decided to try the first book in these series, along with several other big series, so I could finally see what all the hype was about. The result was discovering two of my new favourite series and potentially favourite authors! I didn't expect to enjoy The Lunar Chronicles very much because it was tagged as sci-fi, which is a genre that I don't reach for very often. I also was a little on the fence about the whole fairy tale retelling aspect, since I like the idea of retellings but the execution isn't always as strong as I expect. Although I found Cinder a tiny bit too predictable, I was very impressed by the world and especially the interesting characters, and it soon became a series that I not only had to finish, but also to buy. The same can be said for the ACOTAR series, which I avoided because I wasn't very interesting in stories involving Fae, although my opinion has changed since reading this series. I absolutely devoured the (very lengthy) books in this series, and both of these are now among my favourites.
5) Six of Crows by Leigh Bardugo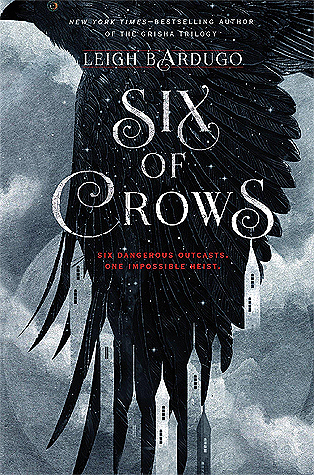 Of all the books listed here, this was probably the one that I was most confident I was going to like, although it took me many years to decide to get around to it because the plot is generally not something that I thought I would like. I actually squeezed in the entire Grisha trilogy last year after seeing it mentioned that although it was not essential to read that trilogy first, it would help. I'm definitely glad I read those first though, because it added so much to my understanding of the world in this book (and Crooked Kingdom). This book is about a criminal prodigy named Kaz Brekker who is recruited to pull off an incredibly risky heist, and pulls together a band of other misfits to help him accomplish the task. Part of the reason I put this one off for so long was because I wasn't sure how interested I was in the original Grisha trilogy, although I ended up really enjoying that too. More than anything though, I was on the fence because I'm generally uninterested in heist movies/shows, so I assumed that reading about one wouldn't interest me much either. This book quickly won me over because of the characters, which I expected after seeing such rave reviews for it online, and I've recently seen rumours that more books are planned for this series so I'm hoping those are true!